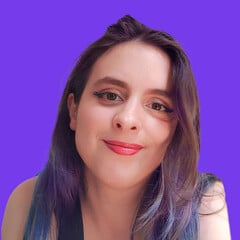 Inês Merino
Freelance Concept Artist & Illustrator ∙ info@inesmerino.com
Porto, Portugal
Summary
Hi, I'm Inês 👋
Freelance Concept Artist and Illustrator with over 5 years of experience in the videogame industry, and 12 years as a professional artist working in various creative projects, throughout my career and continued development, I've been avidly expanding my skill set – as an artist and a human.
As a multi-passionate and multi-talented creative entrepreneur and artist, I believe whole-heartedly in the power of art (and artists!) to change the world as we know it. And living a rich life means I have a unique perspective to offer creative visionaries, and help them with a bespoke approach in whatever it is they are seeking when it comes to their creative visions.
Available for freelance work. If you're looking of a Concept Artist or Illustrator specialized in stylized characters to bring to life your visionary ideas - I would love to hear from you!
Skills
Character Design
Concept Art
Illustration
Game Art
Digital Painting
Digital Sculpting
Handpainted Texturing
3D Modeling
Game Development
Traditional Art
Environment Design
Book Cover Illustration
Software proficiency
Experience
Freelance Character Concept Artist and Illustrator at Echo Games

Character Design:

Designing several bosses and their weapons, creating a final artwork showcasing front and back view of the character, their weapon, portrait and additional details as needed.

Illustration:

Creating a final illustration of an existing character showcasing the character's personality and abilities in an action pose.

Environment Design:

Designing and illustrating a boss battle arena environment.

Animation & Drawing Instructor at Universidade do Porto / Oporto's University

Porto, Portugal

January 2016 - August 2019

Instructor in animation and drawing for children aged 12-14 and 10-12 for the summer week courses in Junior University of University of Porto.

Freelance 3D Artist at Echo Games

February 2018 - August 2018

Modeling and Texturing of a game-ready environment for the game's first boss battle arena, a sci-fi sound laboratory. Implementation on Unreal Engine 4, with a light setup and collisions.